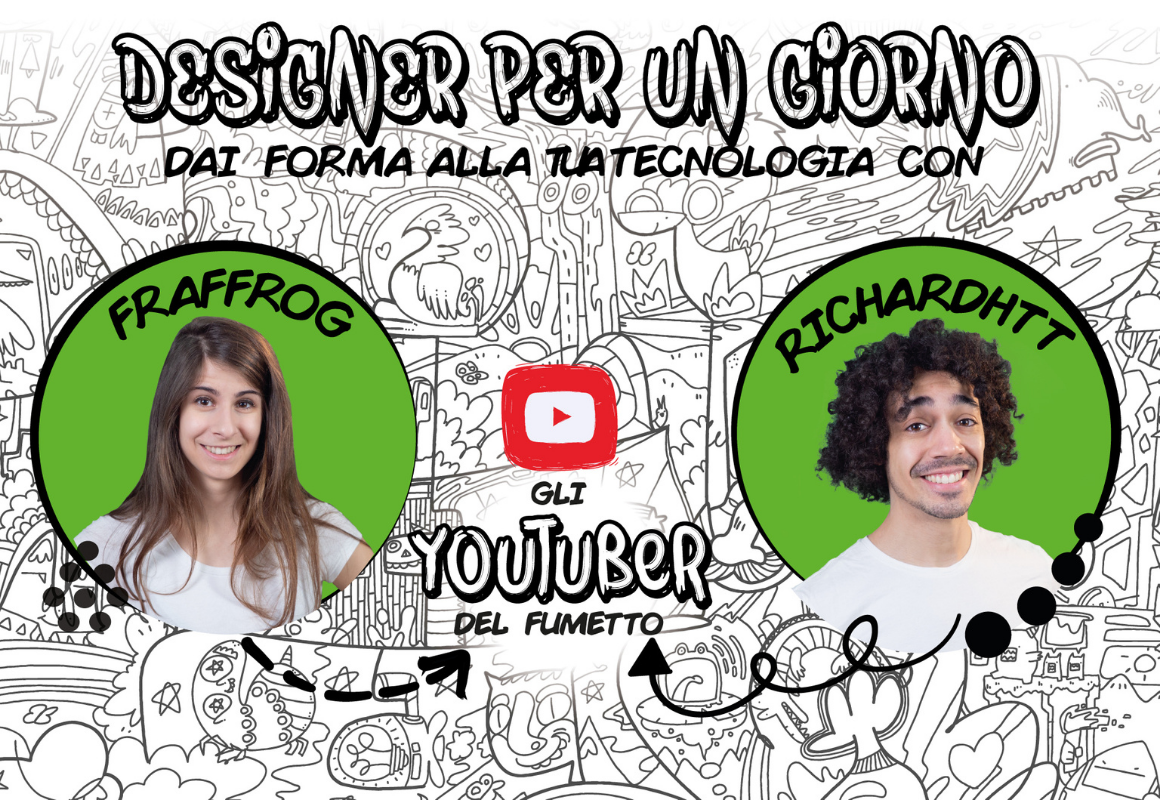 Fiere di settore noiose?
Visto e rivisto, situazioni che si ripetono di anno in anno come nel film cult del 1993 "Ricomincio da capo" dove, per uno scherzo del destino, il protagonista si trova a dover rivivere la medesima giornata all'infinito.
A rompere la monotonia ci hanno pensato due testimonial 'out of the box', come gli youtuber Fraffrog e HTTC che hanno coinvolto i visitatori in una sfida artistica con l'obiettivo di far disegnare prodotti e tecnologie presenti in fiera.
L'infotainment con testimonial "spacca".